Creating a relaxing and stylish outdoor living space can greatly increase the appeal and value of your property and provide an oasis for friends and family to enjoy the outdoors in comfort. A complete outdoor living space would include a fully functioning kitchen with high-end stainless-steel appliances. These elite spaces include a grill, smoker, pizza oven, sink, refrigerator, storage and workspace, while others simply have a grill and workspace. Majority of these designs are constructed out of stone or pavers
Planning for this new area can be difficult, and this is why it is best to work with a professional who has years of experience in the business, such as our team. We can help you to build around focal points, including: gazebos, pavilions, and more. We will be sure that your new eating and cooking area has all of the features that you want, and then some! We will work with you every step of the way during the design and building process to be sure you are getting exactly what you are dreaming of, and it will fit within your price range.
Below are some tips for placement:
Proximity: this newly added area should be close to the home, and have an easy way for you and guests to enter back into the house.

View: you are going to want to add the area in a place where guests can have a beautiful view of the rest of your yard. Don't have it built in a spot where all you can see are walls and fences.

Wind: since you are going to have a grill installed, be sure that the kitchen is placed in a spot where wind won't blow smoke into anyone's face.

Utilities: gas and electricity should be easily accessible.

Privacy: you are going to enjoy this area if it has a more private feel. Pick a spot where you can be shielded from the neighbors and people driving by.

Shade: you are going to want this eating and cooking area to be as comfortable as possible – so be sure to choose a spot that is properly shaded.
Once you have chosen the perfect location, which is also away from play areas for children as you will be using a hot grill for cooking, we will get started on the building phase of the project. We can add in any hardscapes during this time that you may want, as well, including retaining walls, patios, lighting, and so on.
There are many different outdoor fireplace styles available for you to choose from, including brick and natural stone. We can help you to choose the best mantle, hearth, and wood storing options.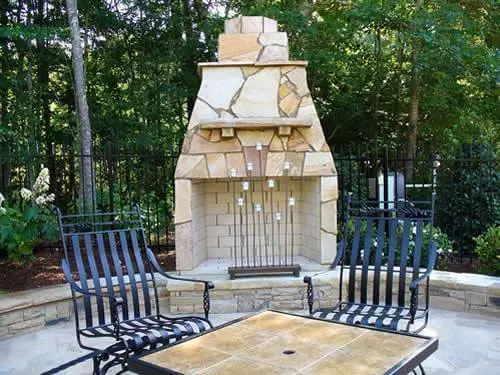 Now you can entertain friends and family from the backyard with a special outdoor kitchen and eating area featuring a fridge, stove, sink, countertop, cabinets, and more. We will be sure that we help you to choose the perfect location so that everyone is comfortable and has a good time.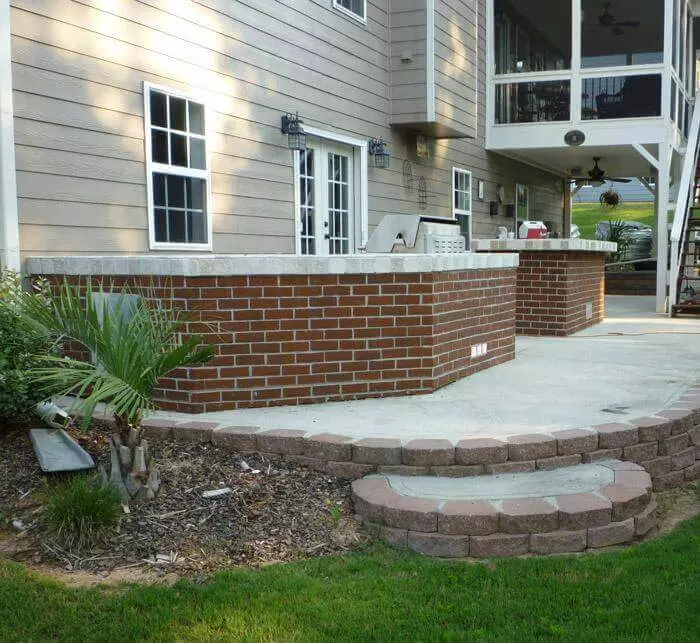 A full kitchen is not complete without an outdoor BBQ grill and bar. We will help you to choose a location that is close to gas and electricity lines so that you can cook up your family and friends' favorite meals from a functional and comfortable outdoor cooking area.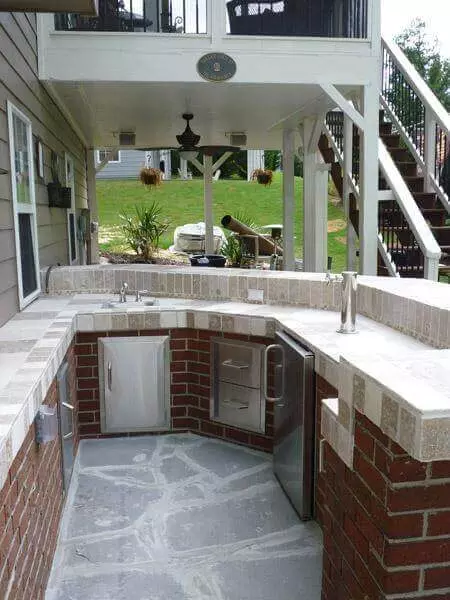 Custom outdoor lighting can be important for highlighting certain aspects of your landscape design, including the hearth or mantle of your outdoor fireplace, or your new pavilion, gazebo, or focal trees. Additionally, it can be used to deter potential burglars or thieves with motion sensing technologies.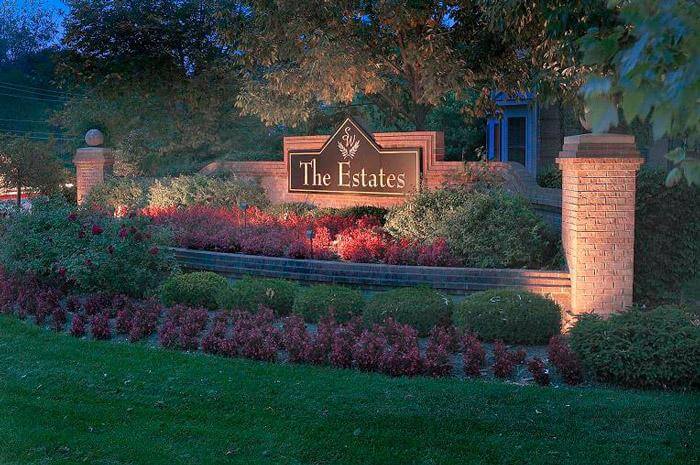 Contact Us
If you're interested in working with our team to improve the landscaping around your home or business, please give us a call at 770-889-4968 or complete our online contact form to set up an appointment to talk with a member of our team.