Professional Residential & Commercial Landscaping Services in Alpharetta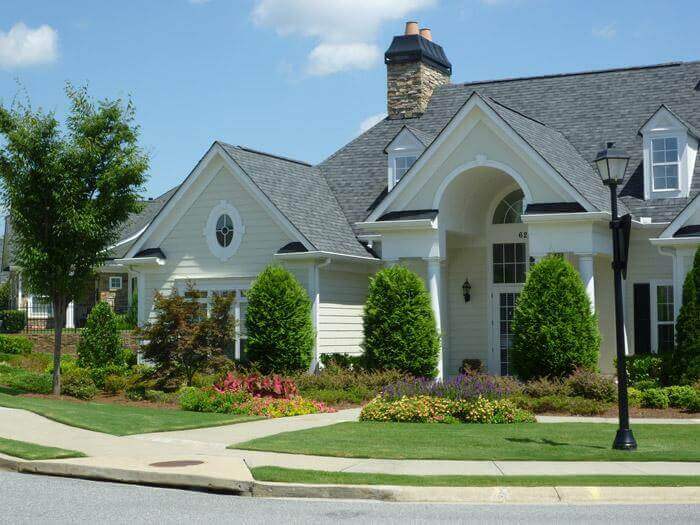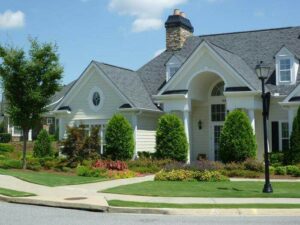 Landscape Design & Installation, Lawn Care, Landscape Maintenance
Synergy Landscape Group has served Alpharetta, Milton, Roswell, Johns Creek, and the surrounding areas for over 40 years. We offer a variety of commercial and residential landscaping services. Our team has what it takes to make your landscaping dreams a reality using fine plants, products, and materials and exceptional customer service.
Our team at Synergy Landscape Group knows a beautiful, well-maintained landscape can add value to your property. Whether a business, home, or commercial property, Synergy has landscape design, maintenance, and installation services to keep your area beautiful year-round. View our service area for more information.
Our Landscaping Services
We offer many kinds of landscaping services to benefit commercial and residential properties. Whether you need help with design, installation, or maintenance throughout each season, Our team has you covered. We're proud of a diverse portfolio including experience from outdoor bar and grill areas to drainage, fire pits, water features, retaining walls, walkways, and even lawn care. Check out our portfolio to see examples of our work.
Landscape Design
The process of creating a space at your home or business that can both welcome guests and showcase features of the building is landscape design. Synergy is dedicated to improving your landscape. That's why our landscape design services work with your goals. We collaborate with our home and business owners in Alpharetta by combining aspects of the existing landscape with your goals to give you a beautiful landscape to suit your wants and needs.
Landscape Installation
Landscape installation is a key part of the finished product, whether for a residential or commercial landscaping project. Several factors result in a quality landscape installation; site preparation, proper installation, and the quality of plant material all play a part in our landscaping services. We're committed to quality, which is why we select plants from top-grade nurseries and tree farms in our service areas.
Landscape Maintenance
Maintenance is an essential part of the longevity of the beauty of your property, which is why our team at Synergy Landscape group offers a full-service, comprehensive
landscape maintenance
program for residential and commercial properties. Our technicians are dedicated to the health and aesthetics of your home or business. This is why we customize our weekly service to your specific landscaping needs.
Why Choose Synergy LG as Your Landscaping Contractor
DIY landscaping can be tough to keep up with; jobs, events, and other important tasks often keep home and business owners from taking care of their property.
Our team at Synergy Landscape Group has what it takes to make and keep your property beautiful. With decades of experience in many landscape improvement services and a commitment to customer satisfaction, we are confident we can serve you. Our residential and commercial landscaping services are designed with the customer in mind. Contact our experts if you have questions or want to get started on your landscaping project for your home or business.
Contact Us for Professional Landscaping Services in Alpharetta and The Surrounding Area
Looking for a professional landscaping company to help you transform and maintain your property? We can help; our team at Synergy Landscaping Group offers the best landscaping services in Alpharetta and the surrounding area. To book a consultation or learn more about our landscaping services in Alpharetta and the surrounding areas, call 770-889-4968.