Lawn Care and Landscape Maintenance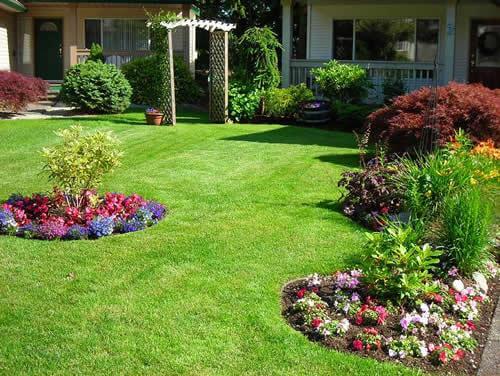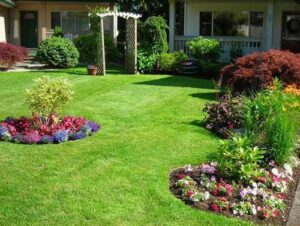 As part of our landscape maintenance services, we provide your home or business with regular lawn care services to ensure your lawn looks as good as the rest of your landscaping. We provide regular mowing as well as a variety of services to keep your lawn looking great. Our team of mowers have years of experience, so you can rest assured that they know what they are doing and will be able to provide you with a crisp and clean finish. Regardless of what kind of grass you have growing on your residential or commercial property, we will be sure that it is properly cared for so that it looks its very best throughout each season of the year.
Lawn Care Fertilization
This needs to be done at strategic times throughout the year for it to be most effective. Take a look below to learn more:
Early Spring
This prevents crab grass and additional weed growth.
Late Spring
Spot treatments are available for dandelion and weed prevention and control.
Summer
This can prevent damage to certain areas of the lawn that may be over-exposed to the sun and heat. This will help to control and treat "dead" patches of grass.
Fall
Winterization techniques can be used to prevent a dead lawn come spring time.
Locations
Residential and commercial locations
Office parks
Corporate campuses
Retail spaces
Multi-family homes
Industrial parks
Schools
Churches
Medical centers
Additional Services
Aeration
Shrub trimming
Overseeding treatments
Irrigation systems
Leaf removal
Edging landscaping beds
Mulching
Tilling/amending soil
Click a photo below to enlarge the image
Contact Us
If you're interested in working with our team to provide lawn care around your home or business, please give us a call at 770-889-4968 or complete our online contact form to set up an appointment to talk with a member of our team.