All facets of our landscape and grounds maintenance services are designed to enhance the beauty and increase the value of your property by applying professional landscaping techniques. Synergy Landscape Group offers a full service, comprehensive management program that is personally tailored just for your property. Our carefully trained landscape technicians are constantly learning to help understand the discerning needs of our customers and are dedicated to the health and to the aesthetic distinction of your landscape and gardens.
We specialize in maintaining residential, commercial, office parks, retail spaces, and neighborhoods. We are committed to offering a top tier personal touch while conducting our weekly services. A simple wave or moving a small potted plant to the back porch, we try and be more than your "landscaper" as we want to develop a partnership and a long-term friendship.
Click below to view a list of cities where we provide landscape maintenance.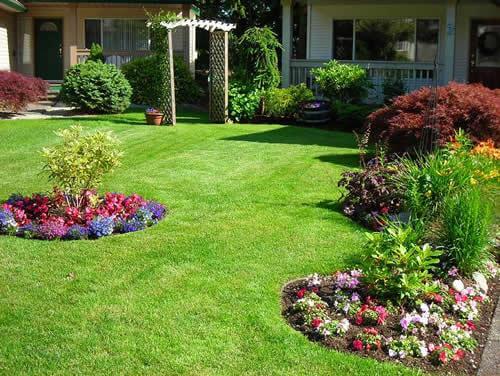 We will maintain all aspects of your exterior maintenance and will provide you with a reporting system that will keep you up to date on the condition of your property. We will monitor the health of your landscape, as well as, offer you ideas on how to enhance your overall landscape throughout the seasons.
We can tailor our landscape and grounds maintenance program to your every need.
Do you want to add or drop a certain service?
We can do it.
Do you want us to bill quarterly?
We can do it.
Do you want us to e-mail your invoices?
We can do it.

Our landscape and grounds maintenance quote/proposal can be adjusted for monthly, quarterly, or yearly pricing to make your life easier.

All of our maintenance clients receive discounts on our installation services. This is a way for Synergy Landscape Group to thank you for your commitment to our company.
Contact Us
If your property is in need of expert landscape maintenance, please do not hesitate to give us a call at 770-889-4968 or complete our online contact form to set up an appointment to talk with a member of our team.