Lawn Care and Landscape Maintenance in Alpharetta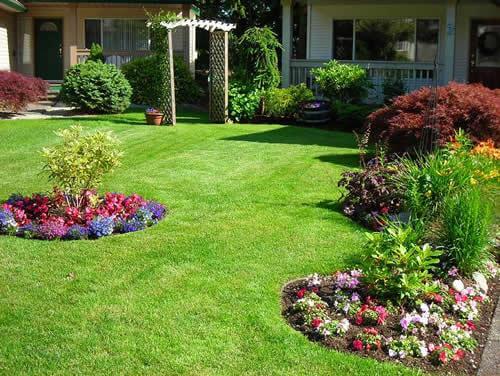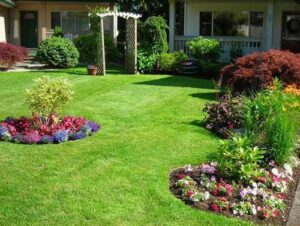 Even if you've got a beautifully designed, meticulously installed landscape, you'll need landscape maintenance services to keep your commercial or residential property looking top-notch. Lucky for you, Synergy Landscape Group offers full-service customizable landscape maintenance services for commercial and residential landscaping. All aspects of our grounds and landscape maintenance services are designed to enhance the beauty and increase the value of your property. Our carefully trained landscape technicians are constantly learning to help understand the unique needs of our customers and are dedicated to the health and aesthetic distinction of your commercial or residential landscapes. We are committed to offering a top-tier personal touch while conducting our weekly services. Whether a simple wave or moving a small potted plant to the back porch, we strive to be more than just your landscaper.
Our Service Area
Synergy Landscape Group provides comprehensive landscape maintenance services to Alpharetta and the surrounding areas. We're proud to serve commercial properties such as office parks, corporate campuses, retail spaces, industrial parks, schools, churches, and medical centers. Need a residential landscaping maintenance service? We've got you covered, whether it's a large multi-family home or a smaller space. Click below to see a complete list of cities where we can provide full-service landscape maintenance.
Customizable Landscape Maintenance Services
Here at Synergy Landscape Group, we understand not all landscapes are the same. Each of our customers has different wants and needs for their unique properties. That's why our landscape maintenance services are completely customizable! Our team of professionals will maintain all aspects of your exterior landscaping and provide you with a updates on the condition of your property. We will monitor the health of your landscape and offer suggestions on how to enhance your landscape throughout the seasons. As part of our landscape maintenance services, we provide your home or business with regular lawn care services to ensure your lawn looks as good as the rest of your landscaping. In addition to regular mowing, Synergy Landscape Group offers various services such as seasonal fertilization to keep your commercial or residential landscape looking neat.
We can tailor our landscape and grounds maintenance program to your every need. Do you want to add or drop a particular service? We can do that. Prefer to be billed quarterly? No problem. Trying to go paperless? We'll e-mail your invoices. Our landscape maintenance quotes and proposals can be adjusted for monthly, quarterly, or yearly pricing – whatever is easiest for you. Also, our landscape maintenance clients receive discounts on our landscape installation services to thank you for your commitment to our company. Click below for a complete list of services our team can provide.
Contact Us
We pride ourselves on long-term relationships with our customers at Synergy Landscape Group. Are you ready to improve and enhance your residential or commercial property? To book a consultation or learn more about our landscape design services in Alpharetta and the surrounding areas, call 770-889-4968.